Get the whole boat for you and your friends and enjoy a magical whale watching tour!
In the Ocean, there is always something to see, especially because we do have resident cetacean species in Madeira such as Sperm whales, bottlenose dolphins, and Common dolphins. The best season to spot some of the biggest whales in the world is Springtime (March to December). In this specific season, whales are migrating and passing by Madeiran waters and you will be able to see fin whales, blue whales, and killer whales.
99% chance of spotting whales or dolphins
Tour in the area with the highest concentration of cetacean of Madeira
Learn about marine mammals
Get your best photographs of these magnificent creatures
Admire the bright green island landscape from the water
Enjoy a boat ride out on the blue ocean
What's included
2 hours boat tour
Skipper
Marine biologist
Onland professional spotters
Life jacket (required)
OUR SIGHTING GUARANTEE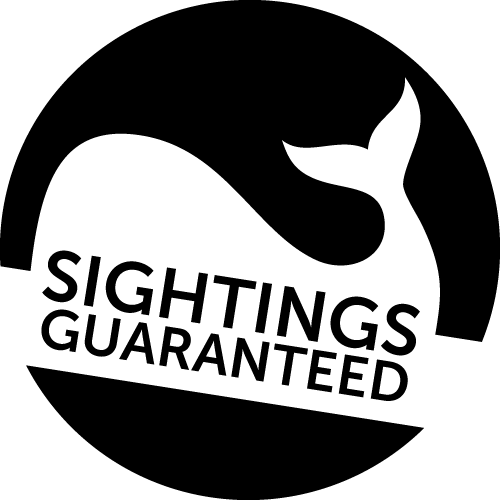 In our Whale & Dolphin Watching activity, we cannot predict if it will be only whales, only dolphins, or both on a single tour, since we work with wild animals, and their behavior is unpredictable. However, we guarantee to sight at least one whale or dolphin species listed for Madeira. If no whales and no dolphins species are sighted during the tour, the customer will have the possibility of another free tour. In case of unavailability due to weather conditions, a free trip voucher valid 2 years..
RESPONSIBLE WHALE & DOLPHIN WATCHING
We daily commit ourselves to responsible conduct when approaching whales and dolphins that visit or reside in Madeira, in our Whale & Dolphin Watching activity.
Additional information